We are ages apart,
that knows not our heart.
She is my much required dose,
I still don't remember when we got close.
Words and emotions just flow,
in the murmurs of joy and woe.
A connect that our souls understood before us,
which we accept without a fuss.
That's why we call us soul sisters,
our talks golden whispers.
A bond of acceptance and love,
Etched for now and forever.
Acceptance of our flaws,
with no laws.
Acceptance of the past
which no longer last.
Accepting us as it is,
made all the difference.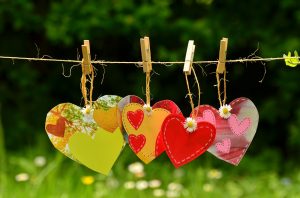 Participating in #Half Marathon Blogging Challenge with Blogchatter. This post is written for Day 12.
Also linking this to Midweek Motif-Acceptance