I am an engineer by profession and a blogger by passion. A wordsmith, traveller, bibliophile and photographer the other times.
Nature lover and a girl all set to explore the world. Women empowerment, social issues, the education system and travel I would like to discuss any time over a cup of hot ginger tea. Bangalore is where I reside and in my writing is where my heart resides.
Poems, fiction, articles, book reviews,my travel diaries and much more I pen. Keep in touch with my humble abode, Kyun ki picture abhi baaki hain mere dost! Ever feeling low or want a biscuit of positivity, don't shy away, just drop in.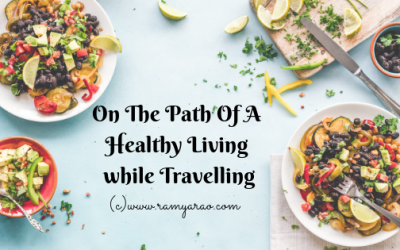 "For the born traveller, travelling is a besetting vice. Like other vices, it is imperious, demanding its victim's time, money, energy and the sacrifice of comfort. " Aldous Huxley While this post has got more to do with healthy and organic eating while travelling, I...
read more
Contact Me !
If you want any book to be reviewed by Words & Me and would like to collaborate in any other way to make awesome things then get in touch.