I am an engineer by profession and a blogger by passion. A wordsmith, traveller, bibliophile and photographer the other times.
Nature lover and a girl all set to explore the world. Women empowerment, social issues, the education system and travel I would like to discuss any time over a cup of hot ginger tea. Bangalore is where I reside and in my writing is where my heart resides.
Poems, fiction, articles, book reviews,my travel diaries and much more I pen. Keep in touch with my humble abode, Kyun ki picture abhi baaki hain mere dost! Ever feeling low or want a biscuit of positivity, don't shy away, just drop in.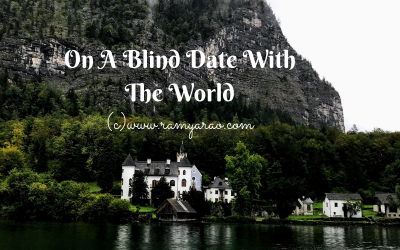 The world has so much to offer in term of experiences. At the end aren't we all down to the experiences in life? Not the money we earn or the things we buy. Travelling is one of the best ways to experience things in life. It is liberating. We travel to explore new...
read more
Contact Me !
If you want any book to be reviewed by Words & Me and would like to collaborate in any other way to make awesome things then get in touch.