"For the born traveller, travelling is a besetting vice. Like other vices, it is imperious, demanding its victim's time, money, energy and the sacrifice of comfort. "


Aldous Huxley
While this post has got more to do with healthy and organic eating while travelling, I couldn't help but add the quote because that is how a few months have been now. But all about that in another post.
In the previous post, I have told you guys how difficult it was getting to stay fit while I had amazing gastronomic delight sagas. The inability and difficulty to keep myself fit were mentally taking a toll on me. From the past two weeks, I have felt much better after a combination of exercise and healthy mindful eating. I plan to continue the same with a few additions from this month on. Here are a few things what you and I could do when traveling or when you are home just after an adventure.
Hydration is the solution
My water intake has doubled while traveling and also when not simply because it doesn't get me to feel hungry quickly, better skin and doesn't make me sluggish. It also detoxifies the body but gets heavy to carry around sometimes.
Bye Bye Plastic
For a long time, I have been planning to ditch the plastic boxes, cutleries, and water bottles. I carried them so that they could be reheated but not anymore. I stopped using Tupperware products too. I carry steel bottles although they are heavy, but come in handy when I want to drink hot water or use the hot water to fix something to eat.
Organic & Local
While in some places the local food is just too oily for my taste, in such places I now eat fruits and vegetables instead of eating what I don't want and cribbing about it.
I have also been visiting the organic store more to avoid added preservatives and chemicals. Cooking has become a joy and stress buster. While traveling, we search for stays that has a small kitchen or at least a kettle to prepare ready to eat food that is healthy and preservative free.
Farmveda sent me across various products from their many offerings to try and write a review. So after my recent travel, unlike ordering from online food delivery options, I prepared their lemon poha. All I had to do was boil the water with half a teaspoon of oil, add the contents of the packet on boiling and in ten minutes healthy and tasty lemon poha was ready. I now plan to take them along with my travel because all I needed was hot boiling water.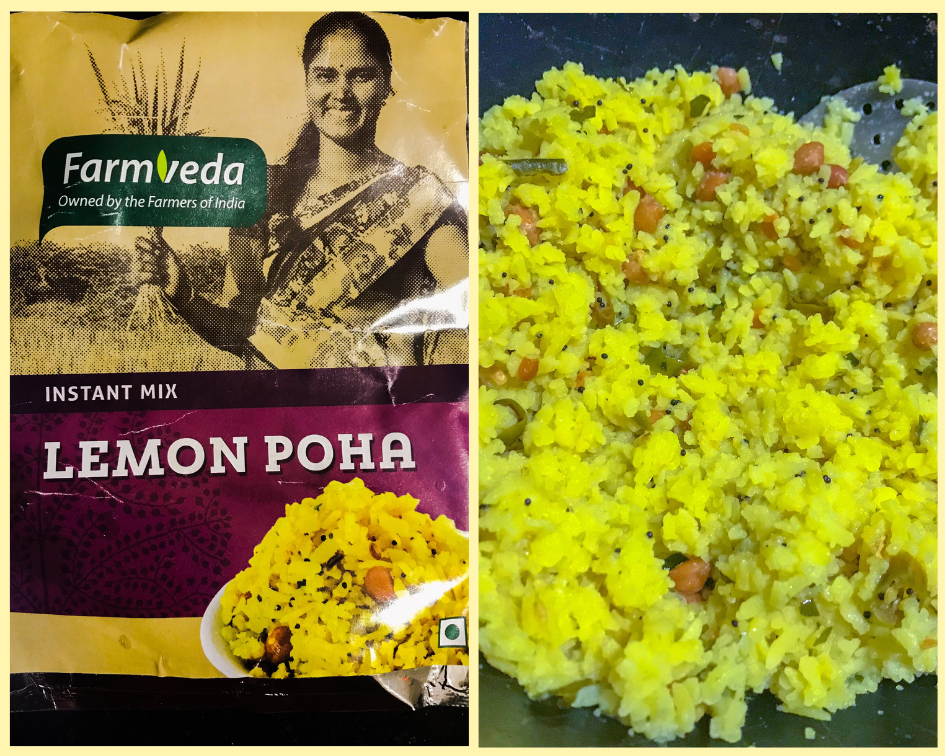 Farmveda started small in 2005 with farmers from Gunipalli deciding to work together for their mutual benefit. They were then helped out by an NGO called the Centre for Collective Development (CCD) in their journey. Now there are over 25,000 + farmers working together across 3 districts. The profit goes to the farmers and that is why they say Farmveda is owned by the farmers of India.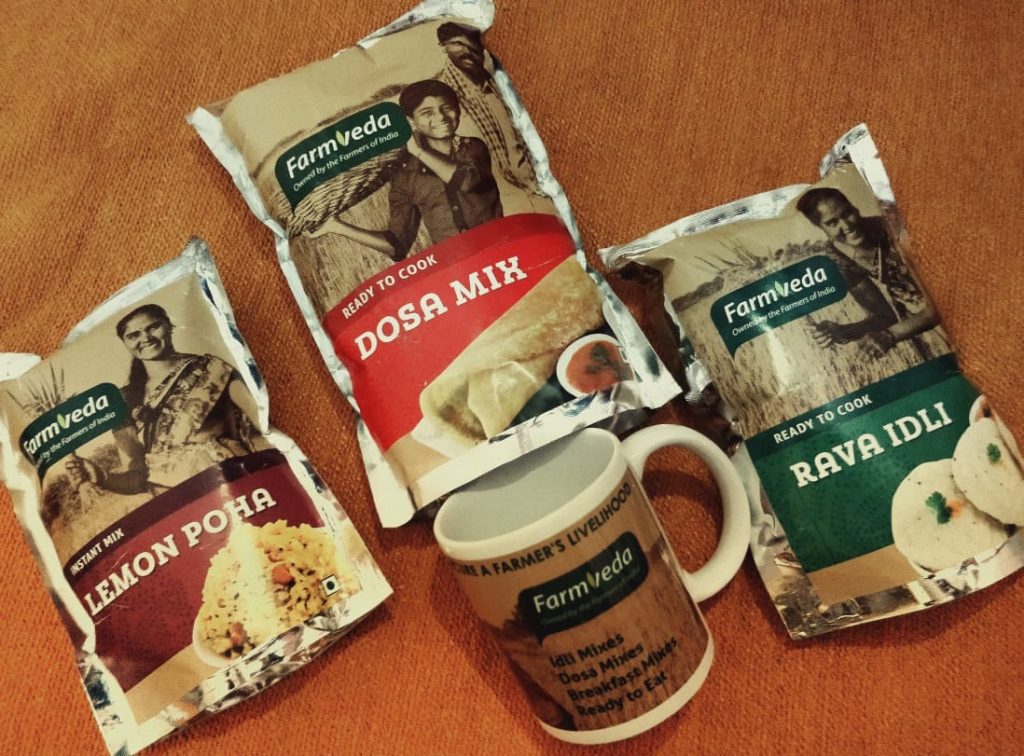 While I am also choosing health there is great joy that the money goes to the farmers who work hard.
You can check their healthy and yummy collection of products here.
Happy eating and healthy living !