My sibling and I were always a victim of dad's transfers. I was the bright and  hard working one, I would sail through within a few months. But my little brother he couldn't blend in quickly and just when he would be adjusting well , dad would get transferred again. I have never seen him complaining while on the other side, I have complained many times. While transfers made me happy complain would follow for sure. The perspective of new KV campus, more opportunities in co-curricular activities and the journeys in flight to the new place amazed me always. Transfers would take the blame when it came to the extra homework that came with joining the new school. Transfers in bank has no fixed time, we would join either just after summer vacation or sometimes for the annual exam.
My mum would write for both of us to help us finish it soon. I can vouch for the fact that my mom had her schooling all over again with the two of us.
When I was in class 10, I would complain mom of not teaching me while my classmates were tutored by their parents and there never  went a day when I haven't fretted about it. I don't remember if my mommy tried, but she always told me I was a better teacher and class 10 wasn't the time of spoon feeding. She thought it was time for self learning instead. There was sense. Right ?
And then I had this obsession with the stones that brought you luck. Almost every classmate of mine had it on their fingers. I did not believe in it but all those "lucky stone ring finger " friends scored more than me. Ah,lucky them or lucky me, I don't know.
To my surprise my mommy dearest did buy one for me, but after my class 10, 12 and engineering. All important milestones finished!  Well, so I thought, because life began right after that. A big yellow stone adorns my index finger now. The yellow stone tells me that I am the best and we are powerful together.
My brother, although younger to me had a much matured perspective to all the problems. He was bullied in college and spoke about the emotional trauma he went through just recently. His health issues  trouble him during studies and yet he is the person who has complained the least. The superstitious brother of mine never asked for the yellow stone I got unlike most of the other things.
The recent experiences in my life and my monkey brother taught me that no transfers are to be blamed, no yellow stones bring luck and no learning happens with spoon feeding. I and only I have the power to make changes in my life and blaming is just a pretext to hide the shortcomings. To grow above all that and to learn from every mistake and new experience made me the person I am.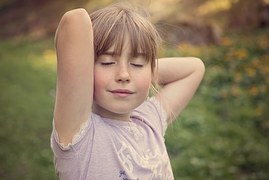 This post is written for day 9 of #HalfMarathon by Blogchatter