As a kid I was possessive about my stationery and books. I took great efforts in choosing a pen and a right pouch for housing all my stationery. My brother wasn't keen  about pens while I was extremely choosy and possessive about it. I have tried every pen and pencil that came out in the market. A beautiful pouch with at least two extra pens,pencils and erasers. That was me.
When I was studying in Ahmadabad, I cultivated a new habit. Well,picked it from one of my close friends I made in the new city. She was equally fascinated by pens, so she started this ritual of an inaugural ceremony of the new pens we purchased. Only note books of our favorite subjects saw the inaugural ceremony. Sometimes I would let her inaugurate my pen by letting her use the brand new pen first on her book. Well, I thought self-inaugural wasn't a good thing always. Ah, childhood.
I had a pen for regular use, one if I someone wanted to borrow, one back-up pen and so on. Well, I still have those glitter pens.Then I fell in love with pen pencils. What a craze that was. I have tried every one of them. Pen pencils have become stylish now and they call it mechanical pencils. I still prefer pen-pencils though.
My friends called me the stationery shop. I was indifferent to any nick names or comments because  my love for good pens and other necessities was as important as breathing.
The most cherished thing and which I will continue to cherish is my set of stationery. I have a Trimax pen, a Mitsubishi uniball and my Faber Castel pen pencil from the past eight years. They are  a little photo shy and they aren't photogenic any more too.
They accompanied me when I was alone. They know all the secrets for my word flowed from their ink to the diary. Thank you my faithful friends for being there and continuing to support me!
Linking to CBF16- Cherished BlogFest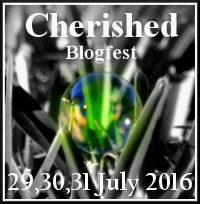 Writing for the last day of the #HalfMarathon by Blogchatter