Hugs are magic. I have always hated being so close to anyone. But my best friends they listen to nothing, they have to hug me every time we meet and part. Meeting has now become rare, and now I am the one who waits to hug them. I don't know if the distance played it's part well or I understood the value of hug, but hugs truly works wonders on the soul.
Here goes the first nano tale  of the series: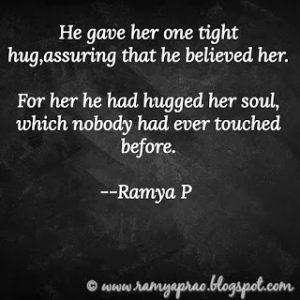 Lots of love and hugs people, because its a monday tomorrow. I can feel the pain.