One day the door swung open,
to heal what was broken.
She worked her way to the key,
with all her effort to break free.
In people and friends, she tried to find thee.
Books, nature, and friends made her happy,
But the burden of the past she would carry.
Searching for happiness in others,
without seeing how beautiful and full were her feathers.
But the day the door of her heart opened,
To it she just listened.
Gratitude filled and her soul revived.
She was glad after all she had survived.
No longer was there the deafening chaos,
Just the music that filled her veins.
To your happiness the key is you,
But we bottle up all negativity with a tight screw.
You have the key to your door,
on the other side, there is a lot in store.
Hold on, fight and find the key,
Then for yourself you can see.
Posted for Midweek Motif @ Poets United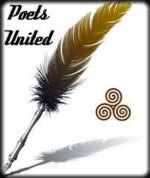 Linking this to Blogchatter Prompt- Because I am Happy