Mother, a single yet powerful word, it triggers a zillion emotions and engulfs any human with emotions. No caption or hashtags required. The bond between a mother and child moving and strong. They find themselves in the sacrifices the make.
This mother's day, here are few of the six things every mother does.
1.
Pamper you with lots and lots of food.
You return home after a really long time, then no matter if you have grown fat or thin, irrespective of your hunger status, a table full of your favorite delicacies await to tickle your taste buds, made with care and served with love.
2. Mother India!
She is an epitome of selfless love and care. She not only loves you, she is just easily moved by your friend's, housemaid's, rival's, the neighbors problems. The list just never ends. Always in the mood to help and waiting to be moved!
She is your best friend in the house, outside the house, well, just everywhere. She is the best listener. She will listen to your same story over and over again. Your support system and the person who will never disappoint or fail you for she always has your best interest in her heart. She is your person!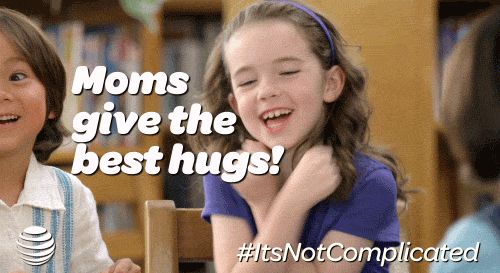 4. Saviour from dad's wrath
It's funny the way, a mother behaves, she can call you with any name, tease you or scold you but when your dad scolds you even if he is right, your mom is always there to shush him and protect you, always. She is your lucky mascot when you are late home or lost a few bucks or did something really stupid.
An excursion, a friends day out, a date or in the mood for some outside food, your over protective mom will fight with your dad to get you the permission. Needless to say, it's the same with the signature on the marks card.
A small or big accomplishment of yours is a great achievement of her child. Her eyes sparkle with joy and heart filled with pride and joy. She brags about you to just everyone she meets, for you are the apple of her eye!
Needless to say, mothers play a lot of roles in her child's life, in return for just love and time.
So this mother's day, give her the time and much-deserved love.
Wishing all the happy and proud mommas a very happy

MOTHER'S DAY!
'This post has been written in association with Blogchatter and Chaipoint for their Mothers Day Special.